Samsung unveiled new flagships and showed the trends for this year
The latest and greatest smartphones from Samsung are here with a ton of specs, powerful cameras and everything you would expect from a flagship phone in 2020. They also introduced a set of features which we'll get in almost every flagship and some mid-range phones this year.
Instead of Galaxy 11 series, Samsung skips all the way to the number 20 with names, so you'll get Galaxy S20, S20+ and S20 Ultra (and there is also Galaxy Z Flip if you are into foldables). But in this article I don't want to write a lot about differences and specifications of these models. I would rather talk about defining features, which are going to be characteristic for this year's smartphones. It doesn't necessarily mean that those features were first included in Samsung Galaxy S20 series. Actually, we could've seen many of them in some of the last year smartphones, but Samsung, as the biggest smartphone manufacturer will surely help them to make its way to mainstream.
High refresh rate displays
More fluidity on the screen when scrolling or doing anything will make everyone happy. High refresh rate screens started to slowly appear in the second half of the last year (and even in 2018 with ROG Phone) in smartphones like Google Pixel 4 or OnePlus 7T and 7T Pro. They offered a 90 Hz refresh rate and now Samsung is going even further with 120 Hz. Upcoming Xiaomi Mi 10 series will also feature a high refresh display.
It is going to be an essential feature for above mid-range smartphones. And why does the higher refresh rate matter? It is hard to describe with words, you should better see it with your own eyes. Everything is simply going to look faster and smoother and once you see it, you will hardly want to go back to standard 60 Hz. Any downsides? Yes, battery life can take a hit.
Cameras with a lot of megapixels
For a couple of years our smartphone's cameras had around 12 megapixels and it was just fine. But now, megapixel count is increasing rapidly. You will find smartphones with 48 MP, 64 MP and even 108 MP on Samsung Galaxy S20 Ultra or Xiaomi Mi Note 10. Does it mean, that 108 MP smartphone camera will take much better shots than, let's say 12 MP camera on iPhone 11? Well, not necessary.
Megapixels aren't everything, especially in a smartphone world where software is as important as hardware. But with a sensor this high, the photos should look sharper, mainly when you zoom into them. On the other hand, bigger sensors require more light, 108 MP photos will be crazy huge in size and your smartphone will need more time to process them. Although, faster processors and progress in computational photography can make huge sensors more useful in the near future.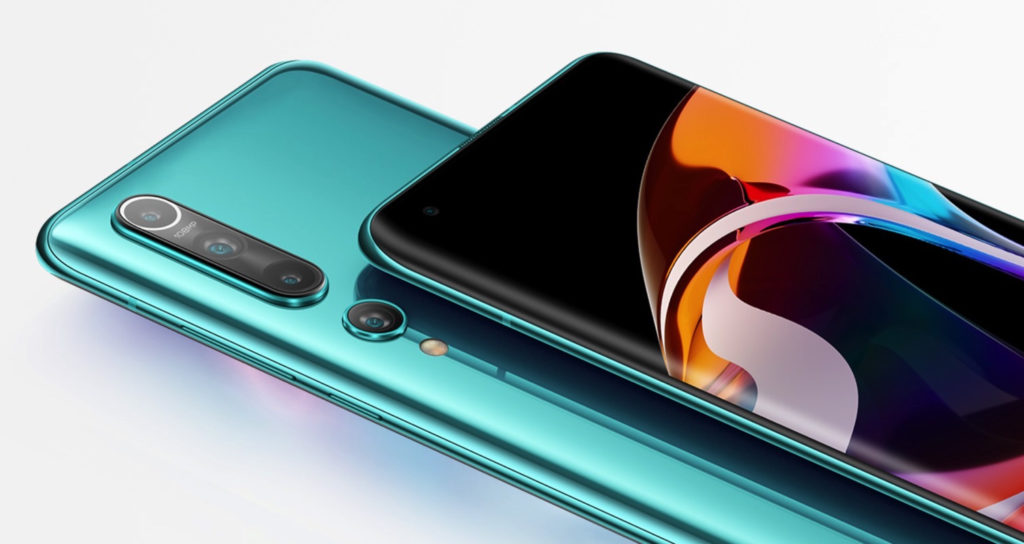 3,5 mm jack is finally dead
Apple got rid of headphone jack back in 2016, a step many considered outrageous. Samsung even made fun of them and continued to ship phones with bellowed 3,5 mm jack. But Apple showed a way and many manufacturers followed. Samsung resisted for a couple of years, but last year Note 10 was released without a headphone jack. It was the first step and it was obvious what would happen next. We are now in 2020 and recently released Galaxy S20 series smartphones are all without a headphone jack. Last stronghold of resistance has fallen.
The death of headphone jack also means a rise of true wireless earbuds. Everyone is making them. Apple showed how popular AirPods could be and now we have wireless earbuds from Samsung, Amazon, Google, Microsoft, Huawei, Sony and countless other Chinese companies. They are so convenient – no cables, simple pairing, voice assistant integrations and much more. The downside? They are expensive, much more expensive than counterparts with good old wire.
8K video
Smartphones with 4K video capabilities have been around just for a couple of years and now Samsung brings 8K video recording to mobile. The new and powerful CPU Snapdragon 865 allows that, so Galaxy S8 Ultra probably won't be the only smartphone with 8K video this year. Although, most of you probably shouldn't care much. TVs with 8K resolution are still waiting to go mainstream and you will hardly see a difference between 4K and 8K on your smartphone screen. Not to forget, similar as with 108MP photos, 8K videos are also going to need a plenty of free space. Think about 600 MB for a minute of 8K video.
To sum up, a lot of new phones are going to have high refresh rate displays, cameras with a lot of megapixels, greater zoom capabilities and probably 8K video. Headphone jack is also going to be scarcer than ever.