OnePlus 8 series was announced, and they are not cheap flagships anymore
Smartphones from the Chinese maker OnePlus were often called affordable flagships. But there was already a significant price hike last year. And now, that era is definitely over. Nonetheless, these phones are impressive.
As in the last year, the company today announced not one, but two new phones – OnePlus 8 and Oneplus 8 Pro. The main focus is on the Pro model, while the OnePlus 8 is a more compact and less feature packed sibling. Although they differ from each other with some features, they are similar from design and specs perspective.
Huge and less huge screen
When you look at the front side of either phone, it's hard to find differences. This time there is no notch or pop-up camera, both smartphones come with hole-punch front camera instead. Turn them to the back and they are again very similar, there is just one camera less on OnePlus 8. Now let's talk about specs. No surprises there, both smartphones are fueled by the latest Snapdragon 865 CPU, which is accompanied with 8 or 12 GB RAM. You can also choose between 128 or 256 GB ultra fast storage. So no worry about performance, these phones are going to be undoubtedly fast.
And this is where similarities end. The OnePlus 8 Pro has a huge 6,78-inch, almost tablet sized display. Company is saying that it's the most beautiful display in the world. I can't confirm or deny that, but I do believe the screen is going to look amazing. It's an OLED display with 3168×1440 pixels resolution, 120 Hz refresh rate and offers brightness up to 1300 nits.
The OnePlus 8 is supposed to be a compact sibling without compromises. That's what I've heard during the livestream announcement. But it's neither compact, nor without compromises. With a 6,55" screen it is still a pretty big phone and I wouldn't call it compact. The resolution is lower at 2400×1080 pixels, refresh rate is 90 Hz and maximum brightness is 1100 nits. But these are not dealbreakers, the screen is still going to be sharp, bright and noticeably faster than regular 60 Hz displays.
Camera department
The quality of cameras is one of the most important features in smartphones today and OnePlus knows that. That's why you'll find four lenses on the OnePlus 8 Pro and three lenses on the regular OnePlus 8. So what are they for?
The OnePlus 8 Pro offers 48 MP main camera, 48 MP ultrawide camera and 8 MP telephoto camera with 3x hybrid zoom and up to 30x digital zoom. The fourth lens is called color filter and it is for… well, filters. I am not sure if there is a point for this type of lens, but we will see. You won't find a telephoto camera on regular OnePlus 8, apart from the main and ultrawide lens there is a macro lens instead. Front camera is the same for both handsets and offers 16 MP resolution.
Wireless charging and water resistance are here
OnePlus was often criticized for lack of wireless charging and water resistance. Not anymore, both features are here now. At least sort of, you only find them on the OnePlus 8 Pro. There is now an official IP68 rating for water resistance (OnePlus 7 was kind of waterproof, but without an official rating). And 30W wireless charging called Warp charge will charge your battery from 1% to 50% in half an hour.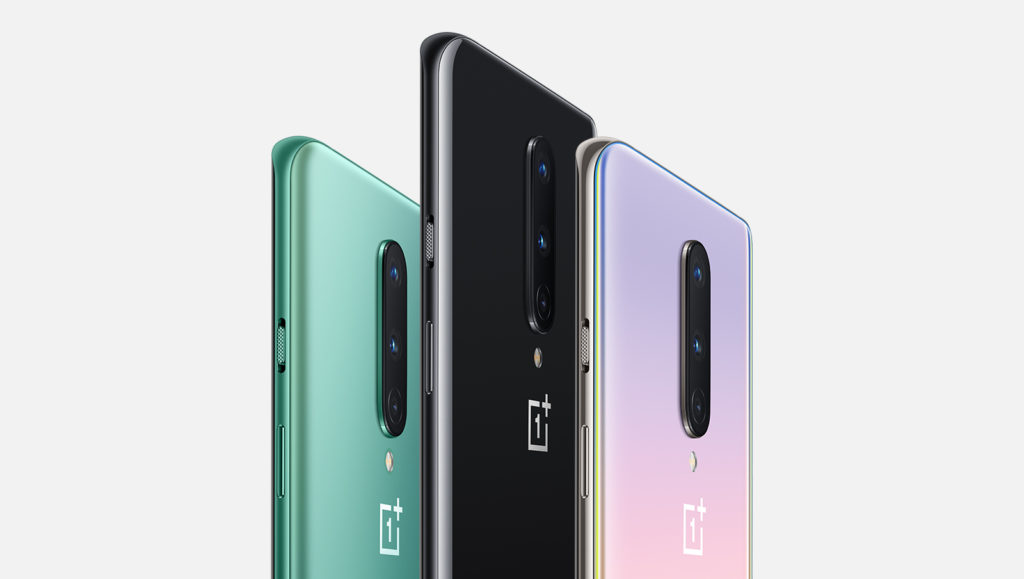 That is impressive and you probably won't find a faster wireless charging solution on the market. When charging with cable, you'll get to 50% in 23 minutes.
Price went up, significantly
As I said at the beginning, OnePlus phones were known as cheap phones with high end specs. This is not true anymore. Prices were increasing gradually year over year, but there was a more significant jump last year and now the price hike is even noticeable.
The OnePlus 7 Pro started at 709 € or $669 last year, which is almost 200 € and $230 less than this year. The OnePlus 7 wasn't available in the USA and cost 559 € in Europe. Now you'll pay 699 € for the OnePlus 8.
OnePlus 8 Pro starting at 899 € ($899), that's basically Samsung/Apple/Huawei territory. But on the other side, you'll get the flagship specs for this price. It's just hard to swallow, because a couple of years ago you paid a lot less for the flagship specs at the time.
OnePlus 8
OnePlus 8 Pro
Display
6,55", 2400×1080 pixels,
90 Hz, 1100 Nits
6,78", 3168×1440 pixels,
120 Hz, 1300 Nits
CPU
Snapdragon 865
Snapdragon 865
RAM
8/12 GB LPDDR4X
8/12 GB LPDDR5
Storage
128/256 GB
128/256 GB
Camera
48 MP main, 16 MP ultra wide, 2 MP macro lens, 16 MP front
48 MP main, 48 MP ultra wide, 8 MP telephoto, 5 MP color filter lens, 16 MP front
Battery
4300 mAh
4510 mAh
Price
699 € / 799 € ($699/$799)
899 € / 999 € ($899/$999)