What's on my M1 MacBook Air: Favorite Mac apps
MacBooks with Apple M1 chips are very capable devices sprinting through regular office work, but they are no slouches even when it comes to photo or video editing. Let's look into my favorite Mac apps.
I've been using my M1 MacBook Air since January and I am still impressed with its performance. It's much faster than my former Macbook Pro 13" (Late 2013) and you can read about their performance differences in my previous article.
It's great to see that many developers have already jumped on the ARM bandwagon and plenty of apps I am using are running natively on M1 chips. And even if some of them weren't yet optimized for ARM architecture and running through a Rosetta 2 emulator, I can hardly notice that. Intel versions of apps run just as fine as the native ones.
Here are some of the favorite Mac apps I am using:
Pixelmator Pro
Pixelmator Pro is my app of choice when it comes to photo editing. It seems more intuitive to me than Photoshop and I would recommend it to beginners. But it should also provide enough tools for professionals as well. There are essential color adjustments but also advanced tools like multi-channel curves and wheel-based color balance.
I like the option to enhance photos automatically, thanks to machine learning. You can also remove unwanted objects with a simple brushstroke and the app supports the RAW format. But Pixelmator Pro it's not just only for photo editing. The collection of vector tools allows for drawings and illustrations. So you can use Pixelmator Pro also for designing stuff.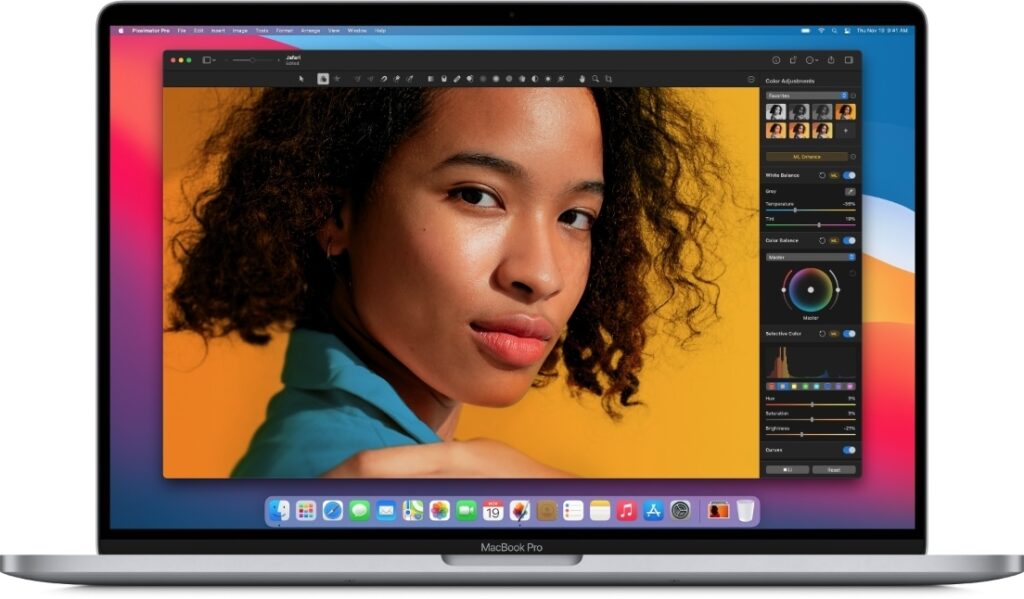 Pixelmator Pro is a full-fledged image editor and it suits my needs very well. Other pluses? There is support for PSD files, it already runs natively on M1 Macs and there is no monthly subscription, just a one-time payment. It costs $39.99 and you can also find it sometimes on a sale for an even better price.
Brave
I tend to switch between browsers from time to time and I also like the default Mac browser Safari. But recently I started to use Brave and it is my new favorite browser. Brave calls itself a privacy browser and has a few features to prove that. The Shields feature is blocking most ads and the trackers that come with them. It also throws away cookies other than the ones from the sites you actually visit. All of this means that Brave makes your browser harder to recognize and track from site to site.
Brave is also bragging on its website that blocking means a faster Internet and that it loads major news sites up to six times faster than Chrome, Safari, and Firefox. I didn't measure those claims, but in regular use, it feels fast.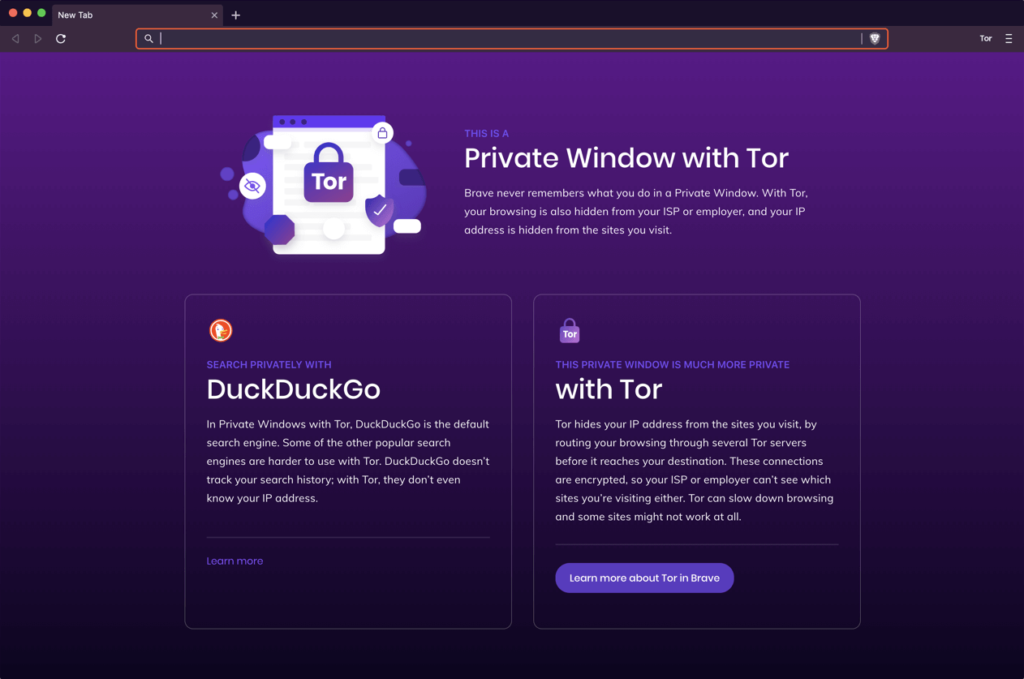 Another privacy feature is that private mode in Brave comes with Tor, which not only hides your history, it also masks your location. Brave Rewards is another feature that caught my attention. It lets you view privacy-respecting ads and as a reward, you are earning Basic Attention Token (BAT) cryptocurrency. Then if you want, you can donate these tokens to your favorite websites. It supports all of the Chrome extensions too and it has been already optimized for the Apple M1 chip.
Be Focused
If you are looking for a tool to boost your productivity and keep you working – try Be Focused. I already mentioned it with other productivity tips in a separate article. I am using it when I am writing something or just want to stay focused on any activity. The app is using the Pomodoro technique which breaks down work into several intervals separate with breaks.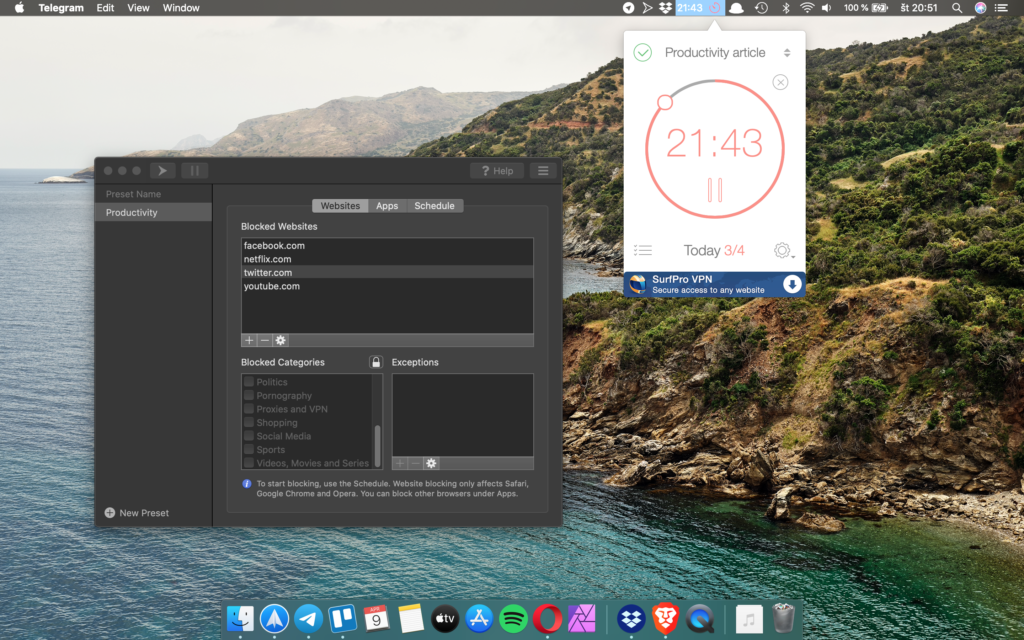 It's up to you to choose the number and length of these intervals. I work with 25 minutes long intervals separated by five minutes breaks. But after the third interval, I am taking a longer 15-minute break. The app is very simple to use, it rests in Mac's menu bar and can be set up with a few clicks. With a simple glance, you can always see how much time you are left until the end of the interval.
Affinity Publisher
I am a big fan of Affinity creative apps by Serif. I would say they are the main Adobe competitor and currently offer three apps – Affinity Photo, Designer, and Publisher. Think of them as variants of Photoshop, Illustrator, and InDesign, but without a monthly subscription. I am no graphic designer, but I own all three and use it from time to time.
Affinity Publisher is their latest app and the easiest description is that it's the direct InDesign competitor. It works similarly and it's perfect for creating magazines, posters, brochures, flyers, and similar materials. The app is very fluid and responsive, offering compatibility with many formats.
The best feature is StudioLink – a complete integration of Affinity apps. That means I can link Affinity Publisher directly with other Affinity apps I own. And then right in the Affinity Publisher app, I can switch to the editing features of Affinity Photo and vector tools of Affinity Designer, without leaving the app. It's very useful and makes everything faster. Serif was one of the first developers to have their apps optimized for the Apple M1 chip and they run on my M1 MacBook Air like a breeze.
Spark
There are a lot of email clients, but not a lot of them are good. The spark email client is an essential app on my iPhone and the same goes for my Mac. It's one of my favorite Mac apps because of its clean design and useful features. I like Smart Inbox which prioritizes messages from real people and shows them always first.
With Smart Search I can search through my emails more naturally, the snooze feature lets me postpone the email to when the time is right and I can also schedule my email to be sent at the time I choose. I can also prepare templates for fast replies to frequent messages and there are customization options to suit your personal needs. Although Spark hasn't been optimized for the M1 chip yet, it runs flawlessly through Rosetta 2.