Mid-range smartphones are taking the spotlight
Smartphones are getting more and more expensive and it comes as no surprise, that people are starting to look at the more affordable solutions. And now you can find some solid devices in the price range of 400 dollars/euros. Let's take a look which mid-range smartphones are worth considering.
If you want one of the best smartphones in the world, no matter the brand, you need to shell out about 1 000 $/€. And people usually don't keep their phones longer than two to three years. Not everyone can afford to buy smartphones that expensive with such frequency. And even if you can, you probably shouldn't. It's not the best investment and it is also bad for the environment.
Luckily, there is a mid-range segment for people who want a decent device with a good camera, display and performance, but without breaking the bank. And now  there are some really good choices from Apple, Google or OnePlus. When it comes to the price, it looks like the sweet spot for a mid-range smartphones is more or less $400.
Which mid-range smartphones are worth the money?
Obviously, price differences between flagships and mid-range devices also mean some sacrifications in terms of features, capability and performance. All the phones I am going to mention offer some compromises which would be unacceptable on the high-end devices, but they are accepted and even expected in these cases. But if companies want people to buy them, they still need to make them somehow appealing.
| | | | |
| --- | --- | --- | --- |
| | Pixel 4A | iPhone SE | OnePlus Nord |
| Display: | 5.8″ (2340 x 1080), 60 Hz | 4.7″ (1334 x 750), 60 Hz | 6.44″ (2400 x 1080), 90 Hz |
| Processor: | Snapdragon 730G | A13 Bionic | Snapdragon 765G |
| Memory: | 6 GB | 3 GB | 8 GB / 12 GB |
| Storage: | 128 GB | 64 GB / 128 GB / 256 GB | 128 GB / 256 GB |
| Battery: | 3 140 mAh | 1 821 mAh | 4 115 mAh |
| Dimensions: | 144 x 69.4 x 8.2 mm (5.67 x 2.73 x 0.32 in) | 138.4 x 67.3 x 7.3 mm (5.45 x 2.65 x 0.29 in) | 158.3 x 73.3 x 8.2 mm (6.23 x 2.89 x 0.32 in) |
| Price: | $349 / 389 € | from $399 / 479 € | from $N/A / 399 € |
There are now three smartphones in the $400 category that are worth considering in my opinion. If you are not a heavy user who wants the best of the best, then go and check iPhone SE, Google Pixel 4A and OnePlus Nord. All of them are similar in prices, but all of them have different strong sides and offer different compromises. It's up to you, what features matter the most to you. 
Google Pixel 4A – All about the camera
It took longer than expected, but Pixel 4A was finally revealed. The main reason people are buying Pixels is the camera. And in this case you won't be disappointed – Pixel 4A offers the same rear camera as you will find on the much more expensive Pixel 4. Putting numbers and camera specs aside, this means you'll get one of the best smartphone cameras on the market. The price? Pixel 4A costs $349 or 389€ in Europe.
While the camera is superb, you'll find only one lens on the back, so no ultrawide or telephoto lenses here. But considering the price, we can't blame them. Google also finally shrank the bezels, so from the front this is the best looking Pixel ever, in my opinion. Display covers most surface area on the front with a small cut-out camera. Screen is 5,8" so by today's standards, this is a very compact Android phone. And you also get a headphone jack!
What are the downsides then? Under the hood is a Snapdragon 730G processor which may be fast enough today, but it's questionable how it will perform in a year or two from now. Although I like the front of the phone, the back side doesn't look as attractive. Mainly because of the polycarbonate unibody design which doesn't look or feel premium. There is also no high refresh rate screen, wireless charging or water resistance.
But these are the compromises which are expected at this price range. For the price Pixel 4A offers a huge value, mainly thanks to the camera which is punching way above its class.
iPhone SE – The power beast
The latest iPhone SE is supposed to be the compact phone for the era of giant phones. And you hardly find any other smartphone more compact than that. But don't let the size nor price tag fool you, there's an Apple A13 Bionic chip inside. This is the same chip you'll find in the latest iPhone 11 series, which means this phone is going to perform smoothly for years to come. 
The camera doesn't offer the same sensor as you find on the 11 series, but it is still solid and you won't be disappointed with most of the photos, unless you like shooting in the dark. And 4K video it shoots is still one of the best, and probably the best in this price range.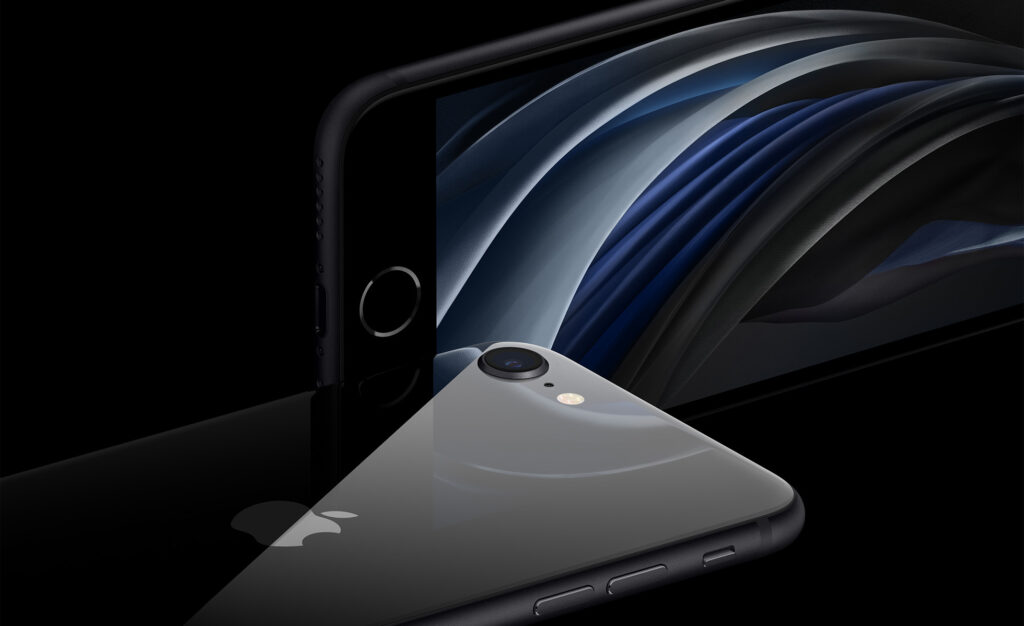 Chip is one of the latest, the camera sensor is very good, but the same can't be said about the design. The phone looks simply outdated. It has similar design to iPhone 8 which is with some alterations the design firstly introduced with iPhone 6, back in 2014. It looked great a couple of years ago, but now those giant bezels are far from modern. Otherwise its build quality is still great, combining glass and aluminum.
If you don't mind the dated look, you'll get the phone which will last for years. Apple is known for their long term software support and thanks to the A13 Bionic chip you won't have to worry about performance. Camera won't disappoint you as well.
OnePlus Nord – the least visible compromises
OnePlus phones were known for their flagship specs in combination with affordable price. That ended with this year's OnePlus 8 and OnePlus 8 Pro, which are almost as expensive as high-end devices from manufacturers like Apple or Samsung. So the company released recently a third, cheaper model called OnePlus Nord which sits nicely in the $400 category.
OnePlus Nord has the most premium design when you compare it with the two mentioned above. You'll find very slim bezels around the large 6,44" display with dual camera cut-out at the top left corner. The screen itself offers a 90 Hz refresh rate, which is not a very common feature in this price range, but it's more than welcomed. On the rear side there is a four-camera array, which means much more versatility than with Pixel 4A or iPhone SE. Although, two lenses (Depth and Macro) are kind of useless, but at least ultra-wide might come in handy in some scenarios. Main camera is the same you'll find in the OnePlus 8, it's not the best but still very decent.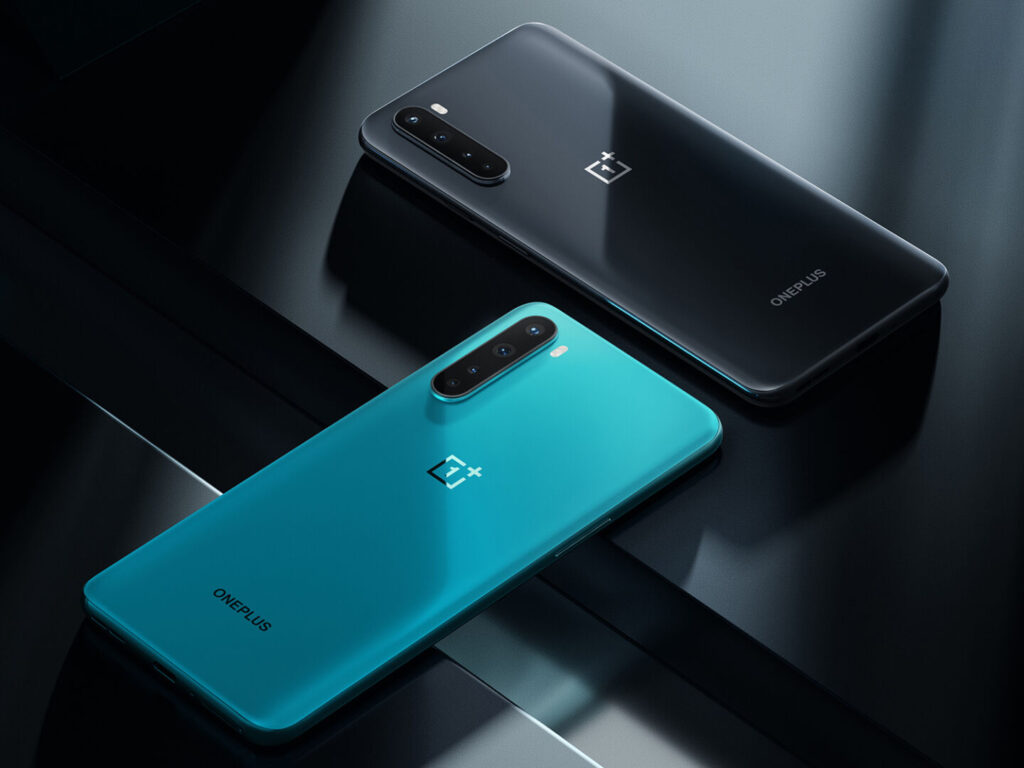 You won't find the most powerful Snapdragon processor inside, but Snapdragon 765G instead. It's more powerful than the chip inside Pixel 4A, but won't come close to iPhone SE performance. Again, it should be fast enough for everyday use today, but it is questionable how it will cope with time. And one more feature you might be interested in is 5G capability.
OnePlus Nord has the most features which you usually find on the more expensive smartphones and it can do a lot of things well, but there is no single standout feature.
Which one to choose?
There is no easy answer to this question. It mostly depends on your priorities. Do you want the best possible camera? Then go for Pixel 4A and you also save some bucks, as it's slightly cheaper than the other two. But performance may later worry you. Want the best possible performance and longevity? Choose an iPhone SE, it will be running fast in the next couple of years, the camera is still great, but you will be looking at the phone which feels already old thanks to its outdated design. Do you want a phone that has the most modern features like a high refresh rate screen, multi camera array, 5G and nice design? It looks like OnePlus Nord might check those boxes.
Then it is also about OS preference. If you are an iOS fan, then the choice is clear. If you would rather have an Android – do you prefer a smaller phone (Pixel 4A) or a giant one (OnePlus Nord)? Whatever choice you make between those three, you shouldn't be disappointed. All of them provide plenty of value in their price category.